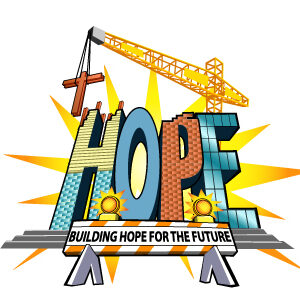 Building Hope for the Future is forging ahead with a couple of key milestones behind us and several more on the short-term horizon.
At press time, escrow was scheduled to close within days on the sale of our Vallejo property to Julian Charter School.
After months of work with the City of Temecula, we've settled on a site plan (where the building and parking go on the vacant lot) and a general external plan (elevation of the building, appearance, materials and rough design). If you haven't seen the renderings, you can see them at the church office.
Several members of the Steering Committee and our engineer hope to make a presentation to the city planning department around the end of March. This involves the renderings shown to the congregation on March 8 and also more visuals with possible landscaping. With an initial approval, we go into the next phase of our application for a CUP (conditional use permit) and work on the finer details of the building plans.
With that approval, we'll also be ready to show our plans to the Los Ranchitos HOA and the adjacent neighbors, who will be key to our gathering support for an HOA vote. We must secure a bylaw amendment with the HOA in order to use the vacant lot for anything but a residential or agricultural use. This is similar to the bylaw amendment needed for Julian to use our previous campus as a charter school.
We also have hired a company to manage our utilities hookup – Edison runs 4-6 months behind on hookups for new properties, so Edison works with this company to ensure requests are dealt with on a more timely basis.
We also have benefitted from our engineer's experience and local knowledge, which may allow us to bypass a seismic/earthquake test unless a soil compaction tests dictates it. Our engineer worked on our vacant lot back when it was originally owned by Rancho Community Church.
Please keep these efforts in your prayers, and please look for opportunities to get involved as we Build Hope for the Future.
A separate account has been established for Building Hope for the Future donations. Gifts to this fund will be used only for expenses directly related to Phase 1 development (surveys, permits, grading and site work) and other building-related expenses in developing Hope's 3 acre parcel. If you would like to give a gift for this purpose, simply write a check to Hope Lutheran Church with "Building Hope for the Future" in the memo line.
Give Online