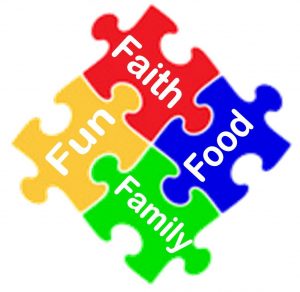 Connect 4
Faith, Family, Food and Fun – Potluck Event
6 – 7:30 pm Friday, October 20
Families are invited to connect through faith, food and fun!
Designed for families of young children up to 5th grade
But open to ALL – including "grandparents"
Our first potluck in September was filled with energy, laughter and sharing.
Bring a dish to share and invite a friend!
         We will gather around a meal and share a fun faith activity!
Reformation 500 Rally
3:30-6:00 PM     Sunday, October 29
On October 31, 1517 Martin Luther nailed his 95 Theses (agreements) to the Castle Church door in Wittenberg, Germany, starting the reformation of the church.
To commemorate the 500th anniversary, Hope will hold a Reformation 500 Rally.
Bring a side dish or dessert to share!
Luther Hymn Sing with bells and band
"Nail" Faith Statements to the "Castle Church Door"
Play the Grace Game
Make a Luther Rose Sun Catcher
 Meet Martin & Katie Luther
 This is a Thrivent Action Team event.  Invite your friends and neighbors!